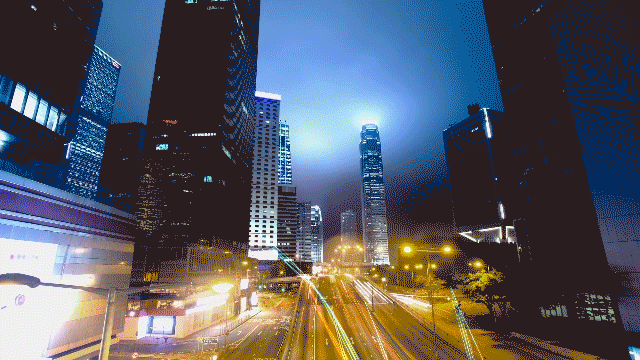 At first it was simply all about light, on or off.
Over the years, however, OSRAM has developed light into what it is today – with a constant stream of innovations: a decisive building block for the Internet of Things, the basis for motivating and productive work, the backbone for intelligently networked infrastructures and, last but not least, an expression of our individual lifestyle. With over a century of knowledge, OSRAM designs more than just lighting systems that can be controlled manually or automatically, that are more efficient and flexible than ever before, and that are designed to meet future changes with their groundbreaking technologies.
OSRAM is shaping the future of light.
Because inventiveness and the courage to explore new avenues have always been part of our DNA. With this in mind and the know-how of our experts, we are constantly pushing ahead with the digitalization of light, with light management systems that generate versatile benefits from data and at the same time open up undreamt-of application possibilities. Rely on a partner who consistently implements your ideas – with technical perfection, an eye for detail and an understanding of the big picture.
Ten decades of expertise
For over 100 years, OSRAM has had a decisive influence on the history of light. Benefit from this experience.
Quality promise
We give you up to 5 years guarantee on products and 7 to 10 years guarantee* on systems.
Service from a single source
Together with you, we develop individual solutions for the most diverse requirements.
Comprehensive support
With downloads, tools, apps and direct support, we are your competent contact at all times.
Motivating light in the office
Today's working environments place special demands on office equipment. Often, workstations are no longer tied to just one employee, but are used flexibly. Modern lighting solutions increasingly rely on intelligent human-centric lighting concepts which support the workflow and biorhythm of employees with artificial light. This has a positive effect on performance, concentration and well-being. In addition, brightness and color temperature can be easily adjusted to personal needs via the smartphone app.
Intelligent light management systems from OSRAM immerse work areas in the right light at any time of day: atmospheric scene lighting for an exciting presentation, bright, wide-area lighting for focused work, and warmer light in the late afternoon. In addition, offices are divided into light zones so that different tasks can be performed in the best possible light, and large illuminated ceilings create the ideal atmosphere for productive meetings. In the future, lighting will also enable solutions such as room booking systems, measuring climate parameters in conference rooms, evaluating workplace utilization and much more.
Learn more
Efficient lighting control in industrial settings
In industrial working environments, lighting is an important factor for occupational safety and also contributes significantly to the well-being of employees. In large industrial halls, such as in automobile production, the demands placed on light are varied and complex. With light management systems from OSRAM, however, you can also develop human-centric lighting concepts for industrial applications to prevent fatigue and at the same time improve motivation and performance. The system controls the lighting according to the time of day and uses sensors to illuminate areas according to demand in order to save energy.
This is how light is used wisely. As soon as the system registers people in the respective area, the lighting is raised to the required level. High shelves or parts of production lines, however, are only illuminated when required, while unused areas remain dimmed. This not only reduces energy consumption, but also increases the service life of the LEDs.
Learn more
Intelligent light management in warehouses
The requirements in logistics are complex: in addition to high lighting quality, high energy efficiency, flexibility and extensive connectivity are important. In addition, there are high ceilings, long shelf aisles with forklift traffic and also extreme conditions such as low temperatures in cold stores. Often there is little or no daylight.
With OSRAM, you ensure that light of the right quality is only used where it is needed. High shelves and long aisles are only brightly lit when a person enters the area, and the light output is reduced again when the person is absent. This saves energy without compromising on lighting comfort and occupational safety. Light management systems from OSRAM also increase visual comfort and thus prevent fatigue and overexertion – even under difficult conditions. Good light is the basis for safety in warehouses with heavy forklift traffic. This is why heavily trafficked forklift roads are illuminated particularly brightly and efficiently.
Learn more
A pleasant atmosphere to feel good in
The targeted use of light plays an important role not only in the working environment. Smart light management is also effective wherever people want to enjoy a relaxed atmosphere. Lighting designers use "Dynamic Lighting" and "Mood Lighting" concepts to highlight significant architectural details, evoke emotions and charge rooms with atmosphere. The muted light in a hotel lobby, the desired color shades in bars or restaurants or the activating product presentation in shopping malls or stores show the wide range of possibilities that our light management systems can cover.
Perfectly controlled light accentuates rooms, becomes one with architecture and can be flexibly adapted to new situations. A room can thus be used in many different ways: from the spectacular presentation of art at exhibitions to the cosy lighting atmosphere in hotel rooms to the sober and efficient illumination of corridors or halls.
Learn more
Project support
Please contact your local sales representative or our distribution network for assistance.
App control is revolutionizing commercial lighting
An interview with Norbert Fuchs, Product Manager for LUXeye and Ursula Krüger, Product Manager for DALI ACU BT
OSRAM: What impact has digitalization had on lighting solutions and how do you interpret the potential of app-controlled lighting?
Norbert Fuchs: Digitalization occurred much faster than expected. Lighting has come a long way from incandescent lamps. With smartphone app control, there are unlimited possibilities. A lot of our customers – including installers, wholesalers and OEMs were unsure how to take advantage of these possibilities. We partner with them using IoT solutions to enable digitalization with app control, by providing the knowledge, infrastructure and products.
Ursula Krüger: Especially in Europe and other industrialized countries, light digitalization is already established and continues to evolve. Everyone has their smartphone at hand constantly, and it is obvious that the mobile phone is also used for lighting control.
Read the full interview here